Becca's Mini Irish Goldendoodles
Litter born: 9/19/2019
Puppies ready: 11/21/2019
Expected coats: curly, very low to non-shedding
Expected size: 15-35 lbs, closer estimate for each puppy by around 6 weeks old
Selection age starts: around 6 weeks old
Colors: dark golden/red
Males: 3
Females: 3
Reserve list status
Males all reserved
Female 4: reserved
Female 5: reserved
Female 6: available
Parents
Becca, mother, mini Irish goldendoodle
Ty, father, moyen poodle
Current Puppies
Pictures and video taken 11/5
Video of litter playing
Male 1, chosen
Male 2, chosen
Male 3, chosen
Female 4, chosen
Female 5, chosen
Female 6, expected adult weight: 15 lbs
Pictures taken 10/25
Males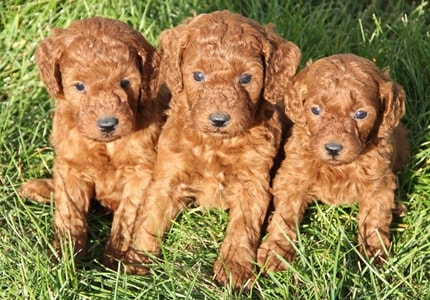 Females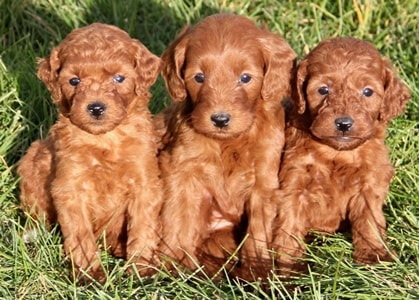 Pictures taken 10/8
Males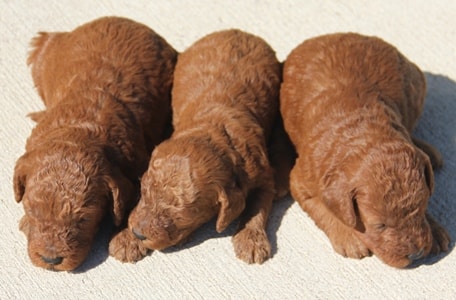 Females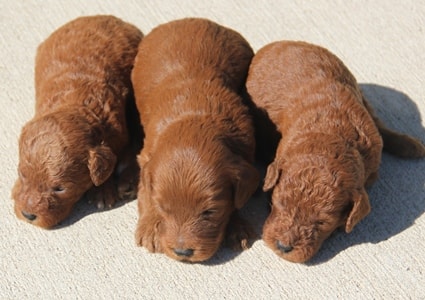 Previous Puppies from Becca and Ty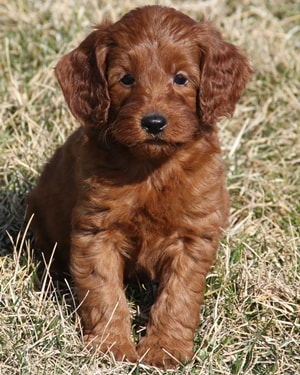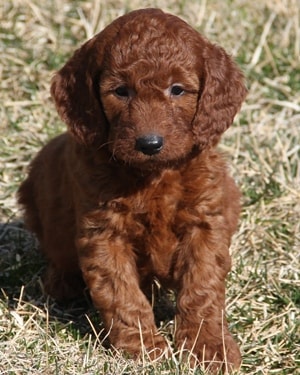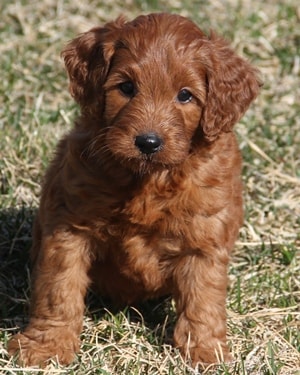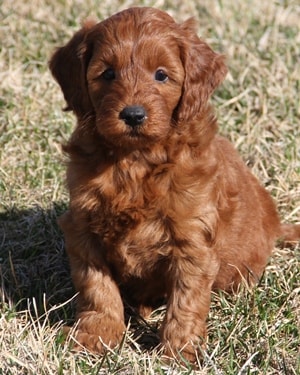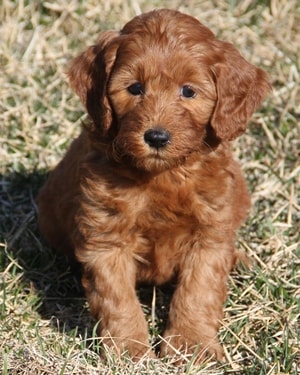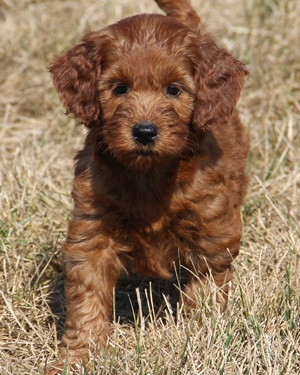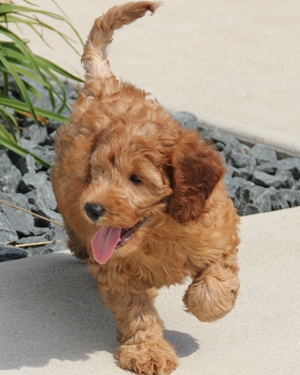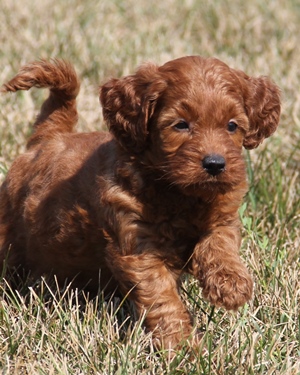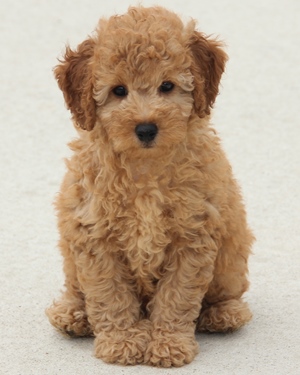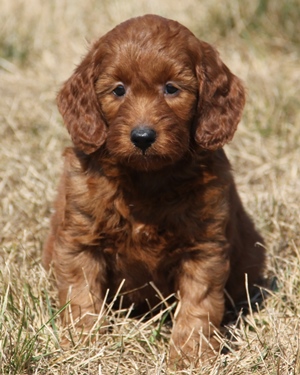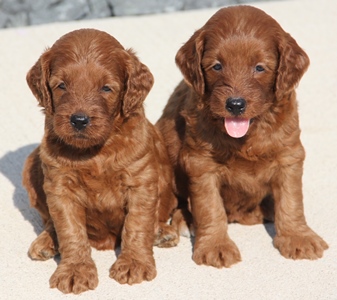 More Information
Gender group pictures are posted approximately every 2 weeks to the mother's page up to the selection process.
Puppies are identified and individual pictures are taken around 6 weeks old. Puppies are compared for physical and disposition trait differences at this time.
The selection process starts around 6 weeks old and proceeds in the order spots are reserved. Selections can be done in person by appointment or by individual pictures.
The payment balance is due by 6 weeks old.
These puppies will be ready to go starting at 9 weeks old. This date is posted above. We are flexible on pickup appointments and can hold a puppy for a couple additional weeks if that works better for your schedule.
We are available for appointments most weekdays during the day and Saturday mornings. We are not available for any appointments on Sundays and will not be available on holidays.
We don't ship puppies. If you plan to fly with a puppy, we need to know this when you reserve. We also need to approve pickup day/time before you book a flight to make sure it works with our schedule.